A Brand new restoration of this funny episode from season 2 episode 5, Much work was done on this repairing extensive warping
and frame jitter and i re-instated the video-look, The excessive hiss on sound was reduced also,
Here's the restored episode (1.98GB)
https://mega.nz/#!n9o3VZqJ!bHM5tY-oGCnB ... qVvZ-HNdyk
Screenshots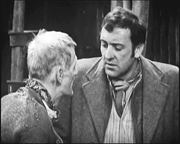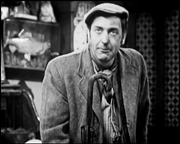 This file is Mpeg2 interlaced and can be burnt straight to DVD without any re-encoding/converting, But you may need to turn on de-interlacing if viewing on a modern flat screen monitor, Windows media Player usually has de-interlacing set by default.
Note; If you have issues downloading from mega.nz links then try using Chrome browser or use their download app for windows-it works great

Download megasync App
https://mega.nz/sync
You will need to create a free account to use the download App but you get 50Gb free storage so you can see why us chaps use it

disclaimer.... I have no affiliation with the Mega.nz company.