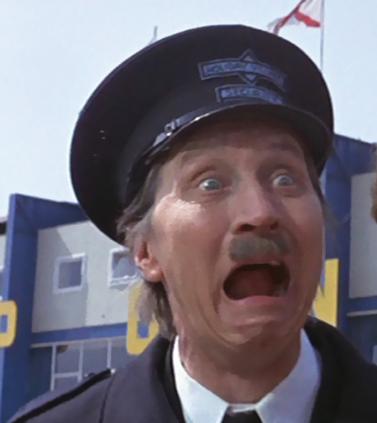 Sadly it's been announced that on the 12th of August the great comedy actor Stephen Lewis AKA Blakey from On the Buses fame has died aged 88yrs.
Born in 1926 he was in many minor roles on TV & film until that fated day he played the cult Bus Inspector Cyril Blake (Blakey) from from On the Buses. The show ran from 1969-1974 included three classic movies then in the spinoff "Don't Drink the Water "with the late Pat Combs. Also later life became a regular in the great " Last of the Summer Wine" as a regular for 17yrs in which he played the ironically titled character Smiler. He will be sorely missed. What a sad loss.

Trivia: He (Stephen Lewis) with friend and fellow actor Bob Grant (Jack) co wrote many episodes for the On the Buses from Series five to seven. One stand out was the final episode of the series titled : "Gardening time," and the series swansong.